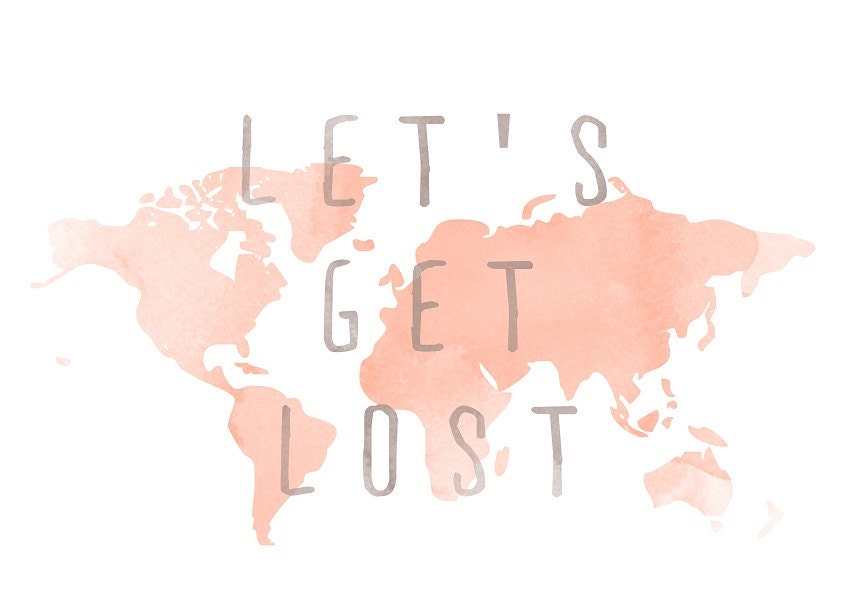 Print available at Vapor.Qualquer Etsy Shop
I love maps.
I particularly love pretty maps and/or vintage maps, but any map will do.
They ignite the wanderlust in me.
For a long time I've been wanting to buy a big huge map that Kevin and I can mark up with our travel goals and dreams.
Places we've been, places we want to go.
A blueprint for our future adventures.
Lately I've been on quite a watercolor kick, so when I saw the map below, I knew I had to have it.
World Map Watercolor Fine Art Print by Michael Tompsett available for purchase here
It's far too pretty (and expensive) for me to want to mark up, but looking at it makes me happy.
It inspires me to go "get lost."
Now the question of the day… canvas, acrylic, or standard?
Decisions, decisions!
FOLLOW ME ON:
BLOGLOVIN
' //
FACEBOOK
//
TWITTER
//
INSTAGRAM
//